What's the secret to wealth? GOBankingRates divulges the money-building tips you won't hear from the ultra-rich.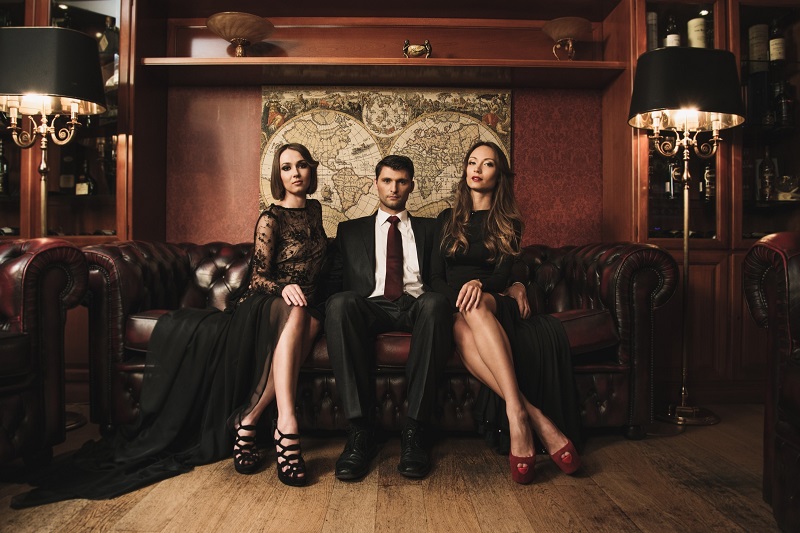 Ask most personal finance experts and they'll tell you the secret to becoming rich is no secret at all: Work hard, live below your means and save every dime. The nation's One Percenters, however, might disagree.
There's no shame in a modest lifestyle — even Warren Buffett lives frugally. But if your goal is to get rich, it's helpful to know these seven secrets the ultra-wealthy aren't likely to share.
1. Salary isn't the whole story
Climbing the corporate ladder will only get you so far; at some point, you reach your earning potential and plateau. The rich know that in order to grow wealth, it's important to make your money work hard for you — not the other way around. In fact, Robert Kiyosaki, author of the No. 1 best-selling personal finance book "Rich Dad, Poor Dad," built his entire money philosophy around this concept.
Generating income from passive, rather than active, income sources is the best way to do this. Investments that yield passive income include dividend-paying securities, rental properties, profits from a business you do not directly manage on a daily basis — even royalties on creative work or inventions.
2. Take advantage of time, not timing
If the recent Dow Jones crash proves anything, it's that no one can predict what the market will do tomorrow. The wealthy know this and make no attempt to moonlight as day traders.
"Time is more important to investment success than timing," explained Peter Lazaroff, a certified financial planner who manages portfolios upwards of $10 million for Plancorp, LLC. "Most of the population believes that timing the market's moves is the key to growing rich through the stock market. The wealthy, however, understand that time and compound returns are the most important factor in growing wealth."
Though it might seem counterintuitive, getting rich requires investors to adopt an unsexy buy-and-hold strategy, ride out market fluctuations and ignore speculation.
3. Put it in writing
The difference between having an idea and putting it on paper is often what separates the uber-successful from average folks. And if you equate success with wealth, it might be time to start writing down your goals, both large and small, in order to become rich.
Thomas Corley, author of "Rich Habits: The Daily Success Habits Of Wealthy Individuals," noted that 67 percent of the wealthy people he surveyed wrote down their goals, while 81 percent kept a to-do list. If your goal is to become a multimillionaire, write it down along with an action plan for making it happen.
4. Understand value over cost
According to Justin J. Kumar, senior portfolio manager at Arlington Capital Management, "The wealthy person has three best friends: her attorney, her accountant and her advisor. The wealthy tend to use the law and tax code to their advantage when figuring out how to maximize their wealth, especially over multiple generations, and they are not afraid to spend money up front for counsel to get these answers."
Kumar explained it's common for middle-income Americans to cut corners in order to save money, yet ultimately find the results lacking. "The wealthy look at value over cost, but they are still prudent in their decisions," he said.
5. Eat out less
People who are concerned with saving money often skip the daily latte. The rich enjoy small splurges such as Starbucks whenever they want and instead look at saving from a bigger picture.
Author Paul Sullivan and colleague Brad Klontz, a clinical psychologist with an academic appointment at Kansas State University, conducted research on the difference in spending habits of the 1 percent and the 5 percent. The 1 percent spent 30 percent less on eating out and saved it for retirement instead. "And that, more than the cost of a Starbuck's latte, is what, over time, separates the wealthy from everyone else on the wrong side of the thin green line," Sullivan wrote in Fortune.
6. Be your own boss
Employees work to make their bosses rich. If you're aiming for true wealth, consider starting your own business. According to Forbes, nearly all of the 1,426 people on its list of billionaires made their fortunes through a business they or a family member had a hand in creating.
"Many middle class workers think that starting a business is too risky," noted Robert Wilson, a financial advisor and frequent contributor to CNN, NBC and CBS. "The wealthy understand that what's risky is allowing your time and earnings to be dictated by a boss who couldn't care less about whether you get what you want for your life."
7. Use other people's money
To the average person, "it takes money to make money" might sound like a tired cliche used to justify irrational spending. For the rich, it's a golden rule of wealth.
The key is leveraging other people's money to increase your own wealth.
"Trading time for dollars is a losers' game, especially as technology destroys many jobs that don't require a highly skilled human being," said Wilson. "Using money from banks/investors and hiring people to work for you is a time-tested formula for building wealth, not to mention the tax laws, which heavily favor businesses."
Whether you're fundraising to start a business or flipping real estate for a profit, relying on other people's money to do the heavy lifting greatly increases the return. Of course, it's also riskier than relying on your own funds. But if you follow the sage words of the great Warren Buffett, consider that "risk comes from not knowing what you're doing."