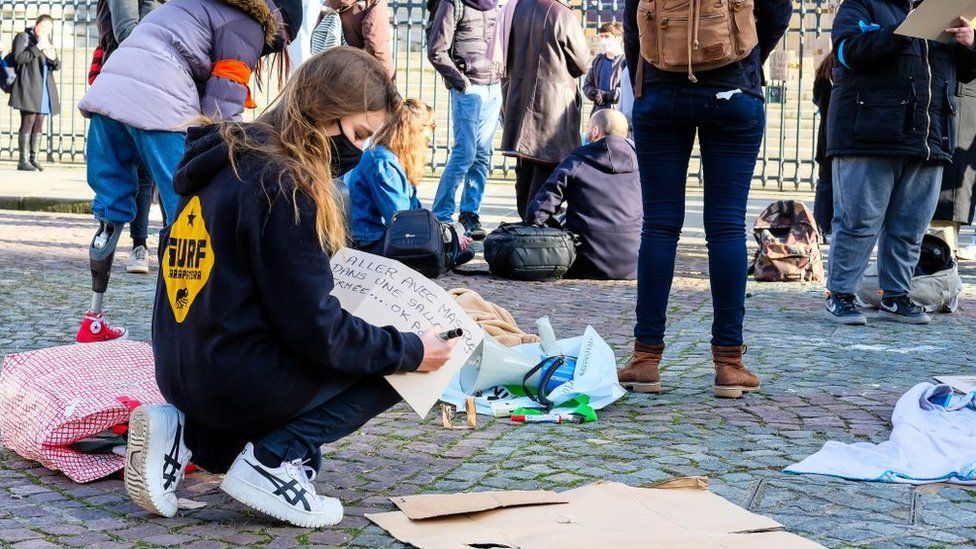 French students have planned a series of protests on Wednesday to draw attention to the rising mental health problems many say they are suffering as a result of the coronavirus pandemic.
A combination of isolation, inactivity and a broader loss of purpose has left many students close to breakdown, according to university psychologists.
Student mental health resources, such as counsellors, have been overwhelmed by the numbers seeking help in recent weeks. In the last two weeks alone, two undergraduates in Lyon have tried to take their lives.
As in many countries, students in France have been unable to attend lectures for several months, and many are living away from home in cramped accommodation. The closure of cafes, bars, cinemas, and gyms means there is little scope for socialising or other activities. And since last Saturday all of France is under a curfew that starts at 18:00 every evening.
"I've lived alone in a studio apartment since September – it's the first time I've ever lived alone," Ryan Kennedy, a 19-year-old law student in Montpellier, told the BBC. "Not a day goes by without a friend calling me because they're struggling with their mental health."
lly Benyoussef, a 20-year-old student in Paris, added: "Not being able to go to the movies or the theatre means I spend even more time on my phone or laptop watching silly videos. I really miss going out."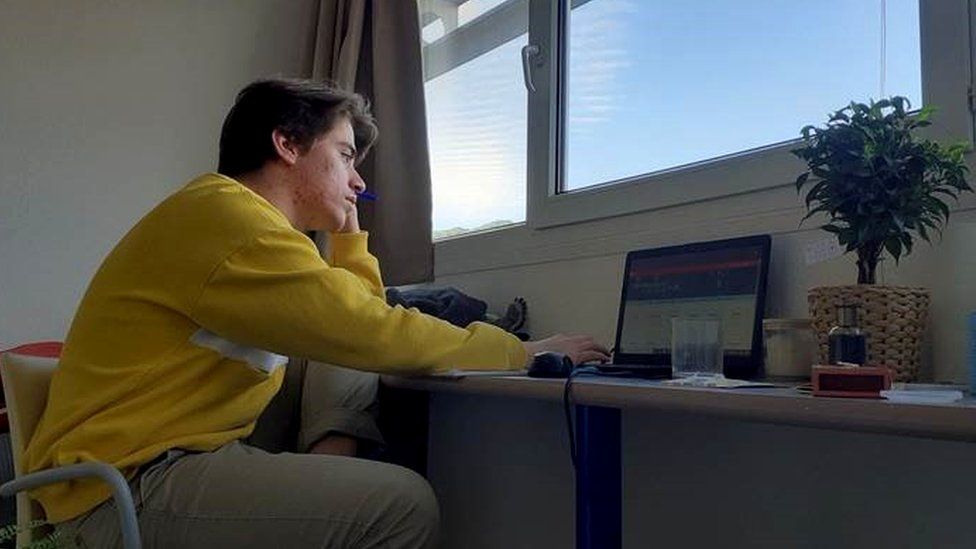 Ryan and his friends started tweeting with the hashtag #GhostStudents, a term they created to reflect how students felt ignored by the government. It soon began trending. "The government is treating us as if we're children," he said. "We're not being taken seriously."
Heïdi Soupault, a political science student from Strasbourg, then decided to raise the issue more directly.
She sent a letter to President Emmanuel Macron last week. "I'm 19 years old and I feel like I'm dead," it began. "I no longer have dreams. If we have no hope or prospects for the future at 19, what do we have left?"
'Hard to be 20'
Her letter was shared widely on social media, and many students responded with similar sentiments of their own.
President Macron, however, urged Ms Soupault and students in a similar position to persevere. "It's hard to be 20 years old in 2020," he wrote in his response, reviving a line from a speech he made last October. "Continue to hold out… We know what we owe you. I'm asking you for one more effort."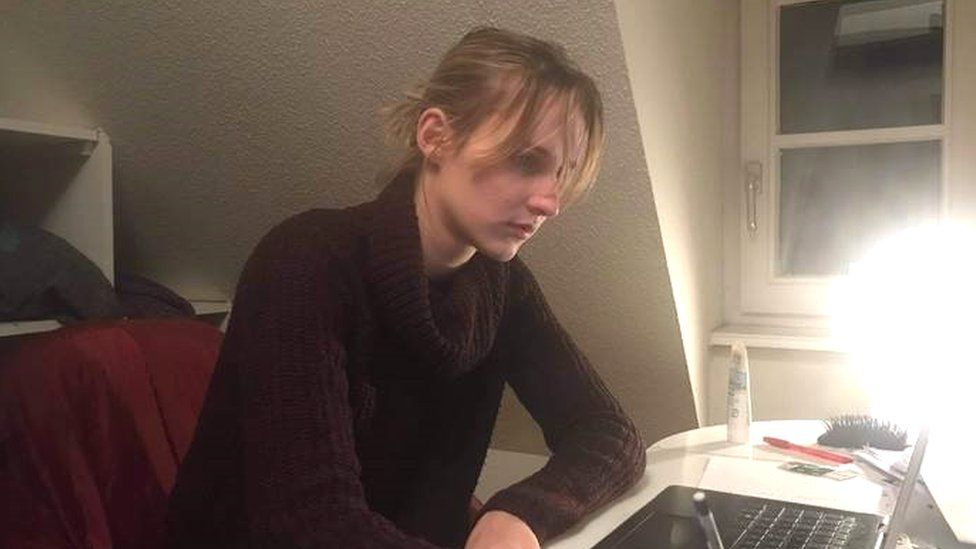 "We don't have perspective anymore," Ms Soupault told the BBC. "There's nothing to look forward to. When you're in your early twenties, you live intensely and social interactions are at the centre of your life."
"At first it was supposed to be temporary, but being on the computer all day long is tiring to the point where you can't focus on anything," she added. "Everything just feels sad at the moment."
The government, recognising the unique pressure students are under, has promised to arrange a partial return to university lectures from the end of the month.
But this measure will only apply to a small number of students – mostly in their first year of study – meaning many young people will still face the prospect of a long wait until they can return to some kind of normality.
Some fear this may lead to an increase in mental health problems and, potentially, some students dropping out of their courses altogether.
Illy Benyoussef
Deadlines sometimes mount up to the point where I just don't hand my essays in any more. If I wasn't so keen on passing this year, I would probably have already dropped out
So what next? Universities are keen to resume in-person teaching, but the new, more contagious coronavirus variant means lockdown policies are likely to remain in place for some time.
"It is complicated to know what the future will be, but if the situation allows, we would love to resume our academic and extra-academic activities," said Marcelle Laliberté, the dean of students at the HEC Paris business school.
"Among our youngest students half of them have said this situation has impacted their mood," she added. "They miss the campus experience a lot and are concerned about their [opportunities to gain] professional experience going forward."